Check back—we're adding new content all the time!
videos + essays
Over the next two years, Seeing America will grow to include 100 videos, 18 essays, quizzes, discussion questions and lesson plans.
We think of Puritans aesthetics as restrained and humble, but this elaborate cupboard proves otherwise.
This mesa in New Mexico is believed to hold one of the oldest continuously inhabited communities in the US.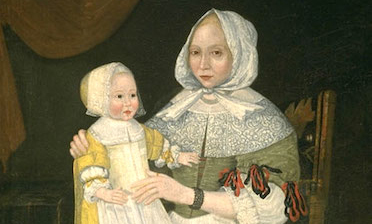 Forget what you think you know about Puritan fashion and get ready to Freake.