Past Event: Wednesday, Oct.20.2021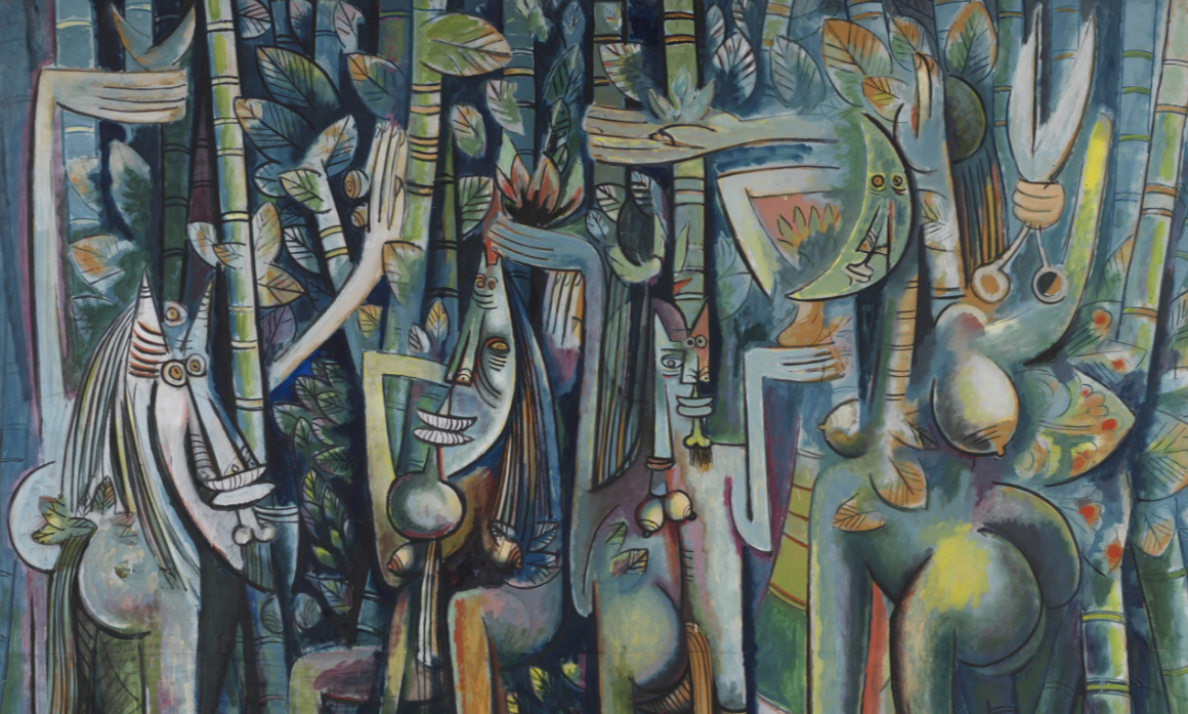 Join Dr. Mey-Yen Moriuchi as she discusses 20th-century Cuban painter Wifredo Lam's most notable work, The Jungle.
Contributors
Dr. Mey-Yen Moriuchi
Dr. Mey-Yen Moriuchi received her Ph.D. from Bryn Mawr College and is currently Associate Professor at La Salle University. Her research focuses on cross-cultural encounters and representations of intersectional racial, social, and national identities in 19th-21st century art. Her book manuscript, Mexican Costumbrismo: Race, Society and Identity in Nineteenth-Century Art, which examined representations of racial and social types in 19th-century costumbrismo, was published by Pennsylvania State University Press in 2018. Other publications include the articles "The Drop Sinister: Harry Willson Watrous' Visualization of the One-Drop Rule," (Art Inquiries, 2020), "Locating Chinese Culture and Aesthetics in the Art of Wifredo Lam," (Afro-Asian Connections in Latin America and the Caribbean, Lexington Books, 2018) and "Casta, Costumbrismo, Kahlo" (Bulletin of Hispanic Studies, 2018). Her current research examines Asian-African-Latin American connections in the artworks of artists such as Wifredo Lam and Tilsa Tsuchiya. She is also co-editing a volume on Art and Activism in the Twenty-First Century (Routledge, 2022) which will examine the role and breadth of contemporary activist art.
Learn more about Dr. Mey-Yen Moriuchi