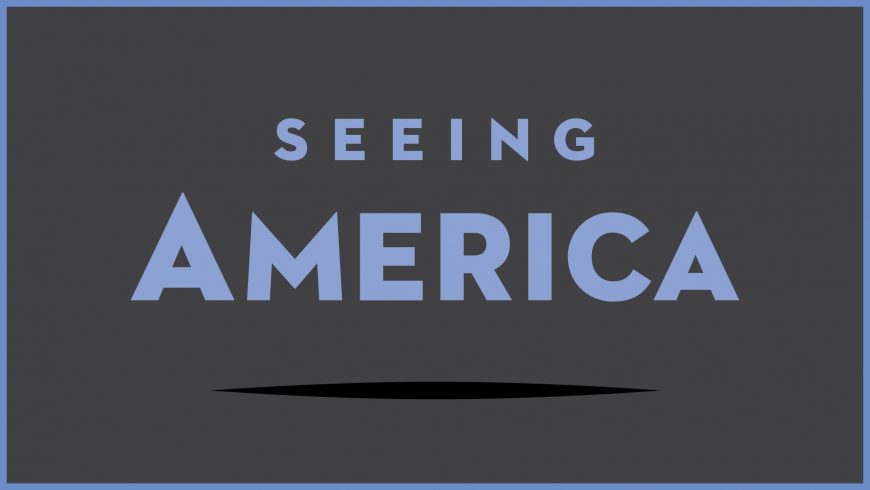 Seeing America is a multimedia learning resource for American history and American art developed and distributed by Smarthistory together with a consortium of museums.
Over the next two years, this resource will grow to include 100 videos, 18 essays, quizzes, discussion questions and lesson plans.
Seeing America is in active development, please check back periodically.
Participating museums
Amon Carter Museum of American Art
Art Institute of Chicago
Crystal Bridges Museum of American Art
Denver Art Museum
Fine Arts Museums of San Francisco
Los Angeles County Museum of Art
Minneapolis Institute of Art
National Museum of the American Indian (Smithsonian Institution)
Philadelphia Museum of Art
Portland Art Museum
Toledo Museum of Art
Wadsworth Atheneum
Seeing America will be organized around the College Board's seven themes for AP U.S. History:
National identity
Politics and power
Work, exchange and technology
Culture and society
Migration and settlement
Geography and environment
America and the world
and eleven chronological periods:
–c.1000, 1000–1491, 1491–1607, 1607–1754, 1754–1800, 1800–1848, 1844–1877, 1865–1898, 1890–1945, 1945–1980, 1980–
Seeing America has been funded by generous grants from the Terra Foundation for American Art and the Walton Family Foundation
Special thanks to the Seeing America team: Dr. Sarah Archino, Dr. Kelly Enright, Dr. Naraelle Hohensee, Dr. Virginia Spivey, and Dr. Bryan Zygmont; and our advisory committee: Sarah Alvarez, Steve DeBoer, Michael Jacobs, Sara Klein, Gideon MacKay and JJ Rutherford.